Our

Purpose

"Passion for Christ,
Impacting the World"

Hinkson Christian Academy exists to assist families by educating and training their children in a Christian environment thereby enabling them to develop spiritually, intellectually, physically, and socially in order to serve God and man with excellence and integrity.
Opportunities

to serve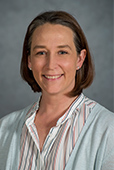 Serving at Hinkson &nbsp &nbsp &nbsp &nbsp is a great opportunity to contribute to something meaningful, and to grow personally, spiritually, and professionally. It is a privilege and a joy to be a part of a talented, committed, and welcoming team investing in the lives and education of international students.
- Rachel Frecka (President)
Learn More
Welcome
to Hinkson!
Hinkson Christian Academy (HCA) is an English language elementary and secondary school located in Moscow, Russia.
For almost 30 years, Hinkson has served the needs of expat and local families who desire their children to receive a quality English-language education that is informed by a Christian worldview, and values Christian character principles.
Hinkson is a member of the Association of Christian Schools International, whose accreditation is recognized worldwide.


Read More